You missed the greatest pirate party ever.
You were sorely missed and I know you wanted to be here too ... but next year (started pinning ideas already!) On a separate note, Jac has told me I am not allowed to send her any ideas next year, no matter how good, in fact she will not even tell me if there is a theme before arriving ... her rainbow party for S was pretty mindblowing and stylish. Far fewer toilet paper rolls and scrunched up bits of foil than ours. We even failed on the balloon front when our ?two-year-old-stash of black ones we bought 4 packs for 25c somehow spontaneously popped (and tasted weirdly salty when inflating) ... oh well!
So here's some decorating / setting the mood ...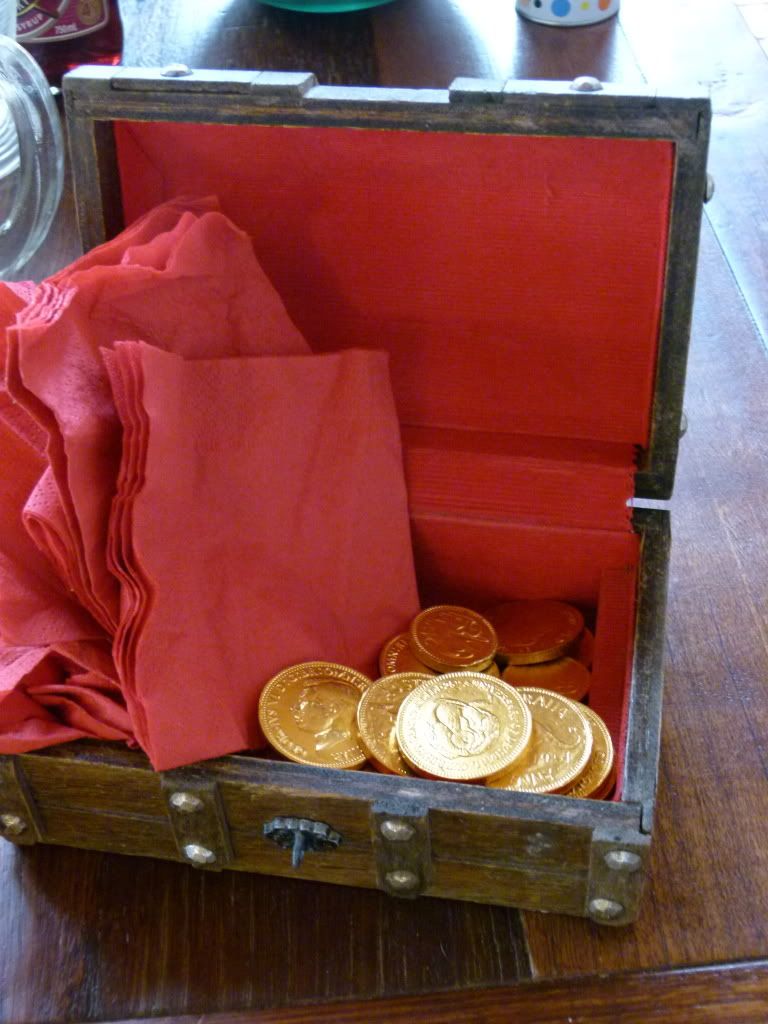 Using gold chocolate coins in along with napkins was a BAD idea ... it was main course of choice on most plates, particularly Mr 4
The Plundering GUP - a salute to the last-minute Octonauts obsession: an amazing huge cardboard box boat, with umbrella stand, broomstick mast, cot-sheet sail, binoculars, anchor.





.. and operational pulley for trapdoor. All cut and painted with O & G one afternoon. There is still the outline on the floorboards as I optimistically didn't lay dropsheets!
We finally hung the beautiful Danish mobile that Nat gave us when Goosey was born ... what do you mean viking boats don't fit with a pirate theme??
Craft table: felt hats, bandannas, eye patches for any pirates "missing" attire, crepe papered shoebox treasure chests with individual treasure bags, face paint and supplies to make cup & wire hooks, popsicle stick catapults, gold sparkly pasta necklaces ...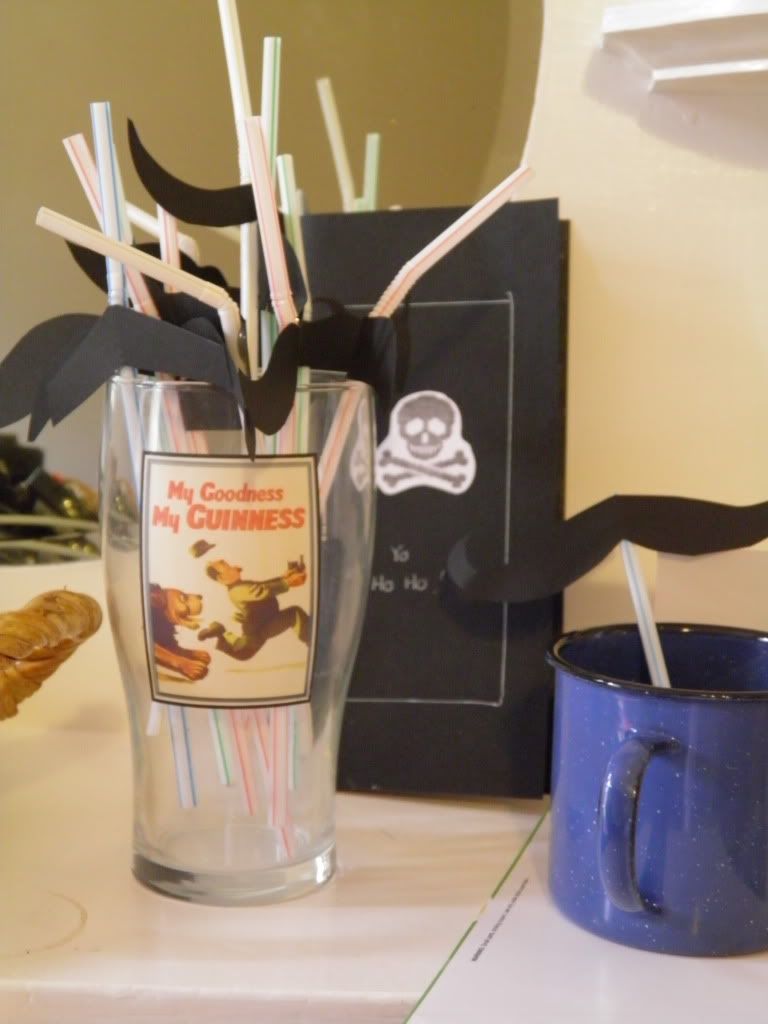 Mustache straws
We played a looting game - leaving the ship via the trap door with their own unique treasure bag (in place of a party "favor" bag)...
... under the seaweed forest and onto the plank ....
.... leaping past the snappy crocodile (Nanna's hands above left!) and crawling through the tunnel to the pool of treasure....
Sorting through the packing fill was fun and hard work. And after it had been trampled and thrown and spread, we still have static-y bits on ceiling and appearing on the floor ... but loads of fun finding red rubies (boiled lollies), buttons (which had pirate-y motifs on them), bits of metal (buckles, chains, medals etc), jolly-rodgers (stickers, bags, buttons), the first letter of their name) and of course, the first of many chocolate gold coins.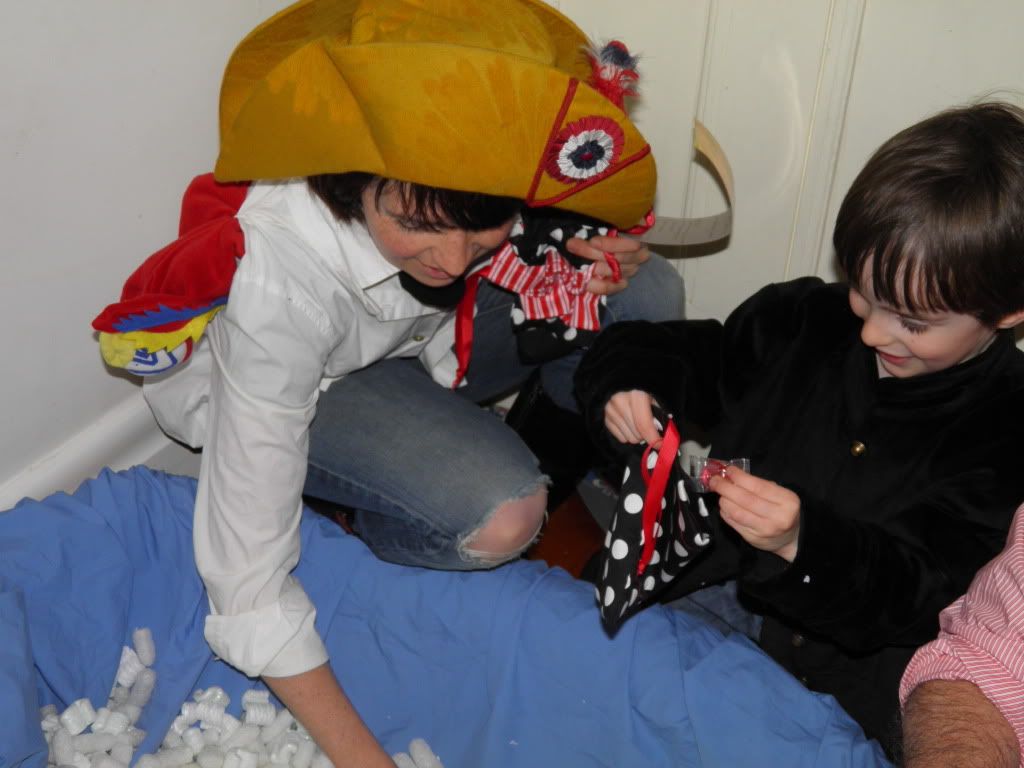 I think my parrot had died by this stage. Recognise the MTC costume dept hat??!!
Getting those 5 children to play was no small feat, as these getting all the kiddos to play in any one area was a bit like herding flies.
Some jumped on the trampoline, others braved the sideway to visit Obie the fearsome seadog who was tied up munching on bones, others played with presents indoors.
And of course the cake which was if I do say so, pretty impressive.
I had to grab the Lego people immediately after the candles were blown as at least one kid picked it up, tried to eat it, then pocketed it! I think all the little pirates had an enormous slab each as they wanted to have a piece of the wood (kit-kat) edging! And Malteser cannon ball! Ooops! The cake & icing was from this months Donna Hay kids magazine and was quite good. Much easier than last year's fire engine .. and better ... there's learning and improvement!!
So that was it really ... grandparents and uncles here for dinner ... early to bed for the youngest pirate who has been ill ever since. and much playing with all the new toys this past week. Even if he does have too many (really, is such a thing possible??). So here's some of the crew that were here ...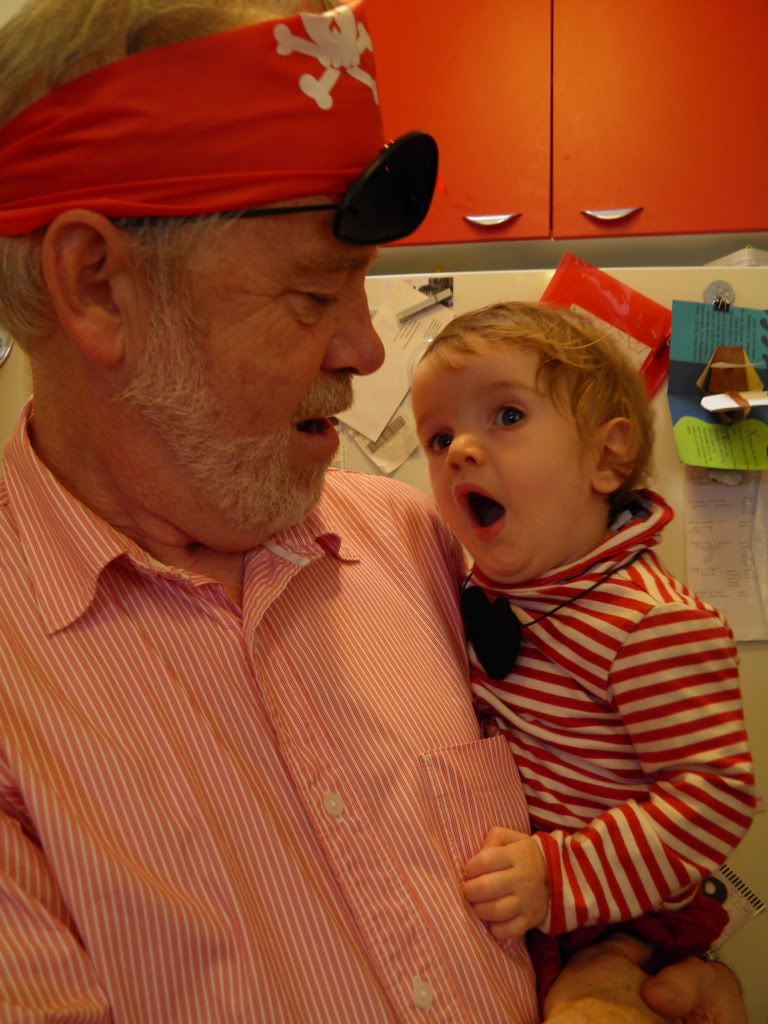 Such a tired little seadog .. he did so well without his usual nap ...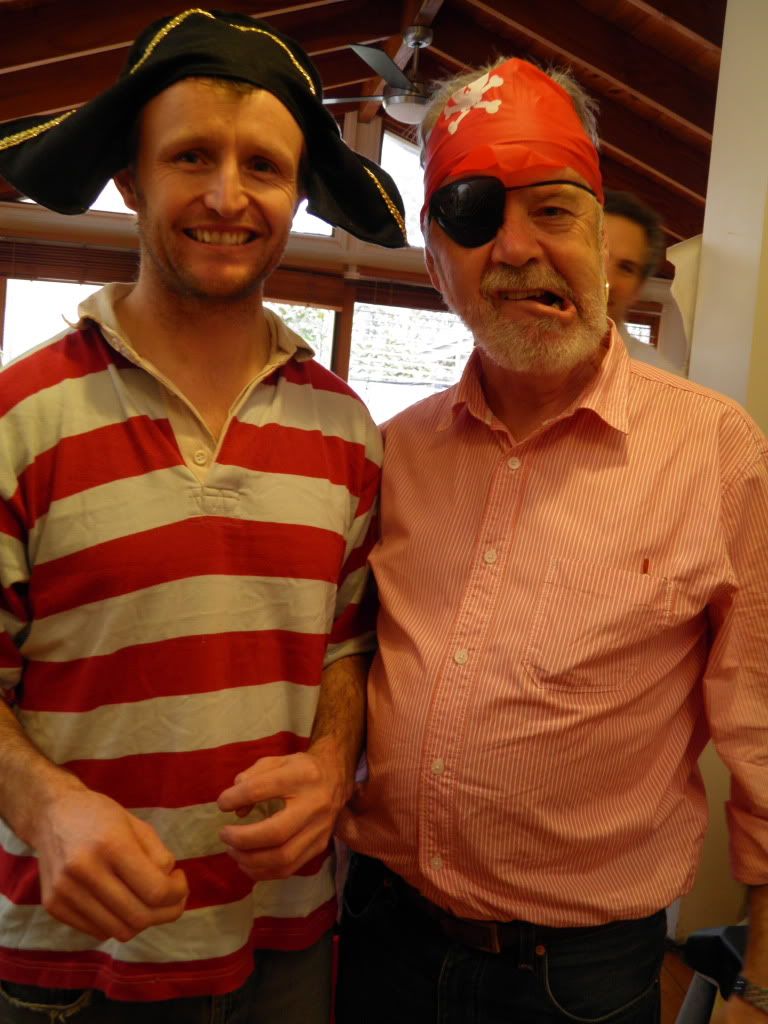 I love this photo!
The party, as all those previously, wouldn't have come "off" without family help - thanks guys!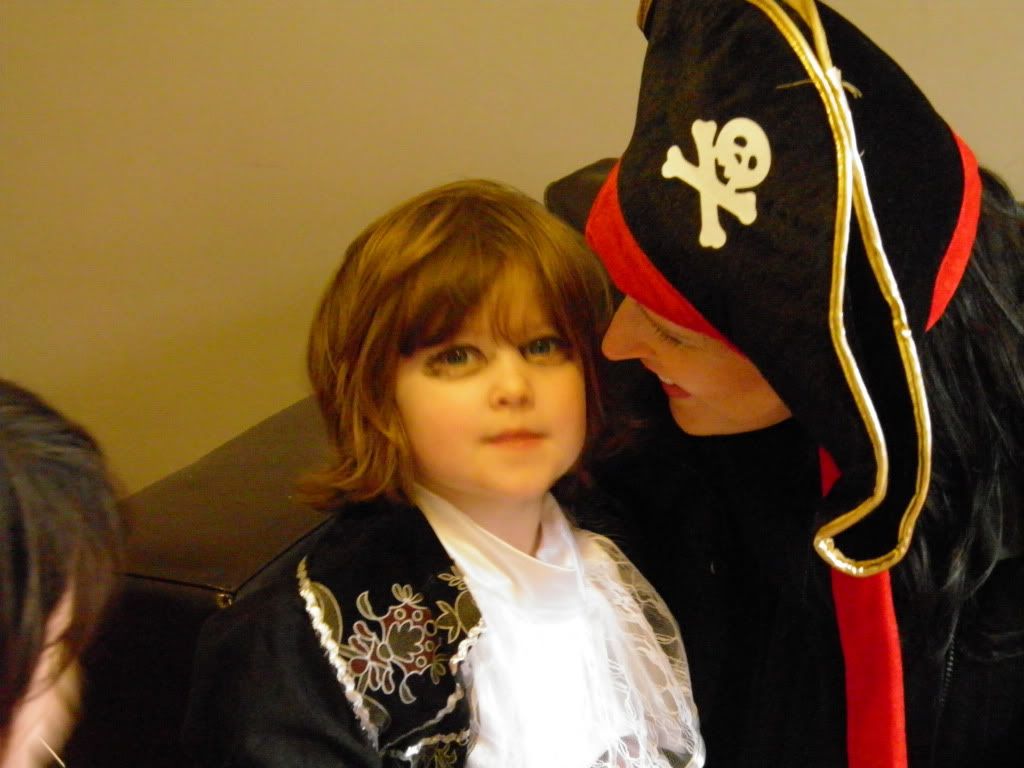 Such gorgeous little pirate friends!
And some not so gorgeous!! But realistic and scary!!